Your choice of roofing material plays a pivotal role in protecting your building. Metal roofing is an excellent investment that combines durability, aesthetics, and energy efficiency. Here at Louisville Top Choice Roofing in Prospect, KY, we specialize in providing top-tier metal roofing services that protect your property. For the best services in the region, call us today at 502-681-7686 and take the first step toward a sturdy and reliable roof!
Benefits of Metal Roofing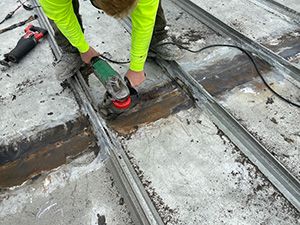 Metal roofing has become a popular choice for residential and commercial properties alike, and it's easy to see why:
Durability: Metal roofs are known for their exceptional longevity, with a lifespan that surpasses traditional roofing materials. They can withstand severe weather conditions, including high winds, heavy rain, and hail.
Energy Efficiency: Metal roofs reflect the sun's rays, reducing the amount of heat absorbed and keeping your property cooler during the summer months. This energy-efficient feature can lead to reduced cooling costs and a lower environmental footprint.
Low Maintenance: Unlike some roofing materials, metal requires minimal maintenance. Metal roofs are resistant to rot, pests, and mold, saving you time and money.
Our Exceptional Metal Roofing Services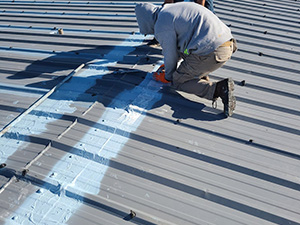 We offer a comprehensive suite of metal roofing services to meet your needs:
Installation: Our expert team ensures a flawless installation, using premium materials and adhering to the highest industry standards.
Repairs: Whether your metal roof has sustained storm damage or has minor issues that need attention, we provide efficient and reliable metal roof repair services.
Replacement: If it's time to replace your old roof, we offer seamless replacement services that breathe new life into your property.
Maintenance: Regular maintenance is key to ensuring your metal roof's longevity. We provide routine inspections and maintenance services to keep your metal roof in top-notch condition.
Why Partner With Us
Partnering with our team for your metal roofing needs comes with many advantages:
Expertise: With our many years of experience in the industry, we have perfected our skills to deliver exceptional metal roofing services.
Customer-Centric Approach: Your satisfaction is our top priority. We work closely with you, address your concerns, and provide personalized solutions that suit your needs and budget.
High-Quality Materials: We use only premium materials that guarantee exceptional performance and long-lasting results.
Contact Us
Metal roofing is a smart investment that offers a host of benefits, from durability to energy efficiency and stunning aesthetics. Here at Louisville Top Choice Roofing in Prospect, KY, we are your trusted partner for all your metal roofing needs. Call us today at 502-681-7686 to schedule your consultation!