Your commercial building represents the image you project to customers, clients, and partners. Therefore, your roof is a vital aspect of your property that requires careful attention. This is where the team at Louisville Top Choice Roofing in Prospect, KY, can help. With our extensive experience and dedication to excellence, we offer top-tier commercial roofing services tailored to your specific needs. Don't hesitate to reach out to us at 502-681-7686!
Our Services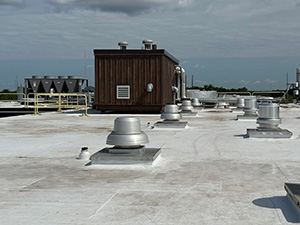 We take pride in offering comprehensive commercial roofing services:
Inspections: Regular roof inspections are a preventive measure that can save you a significant amount of money and stress in the long term. Our team conducts thorough inspections to detect potential issues or damage that need immediate attention.
Repairs: Whether it's a minor leak or major damage, our skilled technicians are equipped to handle all your roof repair needs promptly and efficiently.
Installation: If you're constructing a new commercial property, we offer expert roof installation services. We use premium materials and ensure every detail is perfectly executed.
Replacement: If your commercial roof is old or severely damaged, our team can perform a complete roof replacement, giving your building a fresh start.
Maintenance: We also offer regular maintenance services to ensure your commercial roof remains in top-notch condition, extending its lifespan and saving you from potentially costly repairs.
Why Choose Us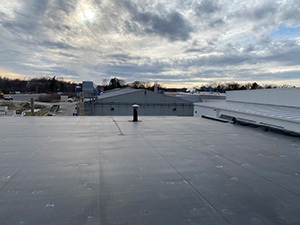 Choosing our team for your commercial roofing needs offers many advantages:
Experience: With our extensive experience in commercial roofing, we are equipped to work with all types of roofs and roofing issues. Our expertise ensures that you receive only the best quality service.
Quality Materials: We use only high-quality roofing materials that will resist severe weather and wear and tear, ensuring that your roof lasts for years.
Professional Team: Our skilled roofers are dedicated to delivering exceptional results. We pay attention to every detail and strictly adhere to safety measures.
Customer Satisfaction: Your satisfaction is our top priority. We communicate transparently, work efficiently, and don't consider our job done until you're delighted with the results.
Call Us Now
Your commercial roof is an essential component of your building and deserves expert care. With Louisville Top Choice Roofing in Prospect, KY, you will receive top-quality roofing services. Reach out to us today at 502-681-7686 to get started! Let us be your trusted partner in maintaining your roof and protecting your building. We look forward to partnering with you.