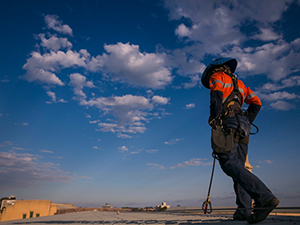 Dealing with roof damage can be overwhelming, and dealing with the insurance company makes a stressful situation even worse! Louisville Top Choice Roofing is here to provide insurance claims assistance to commercial building owners in St. Matthews, KY. We want to make the entire claims process as smooth and stress-free as possible for you.
With our expertise in handling insurance claims for you and our commitment to providing high-quality roofing services, the repairs will be managed in no time. Once your claim is approved, we will restore your roof with precision while paying close attention to the details.
We combine high-quality materials with our industry-leading techniques to ensure your roof receives your desired solution. Call us today at 502-681-7686.
How the Claims Process Works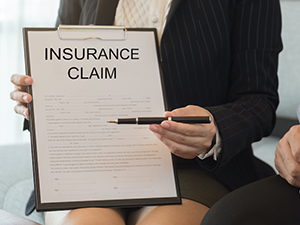 You may file a couple of insurance claims in your lifetime. We have worked with hundreds. Though each is unique, there is a specific flow to anticipate.
Inspection. We recommend you start with an inspection. Let us assess your roof to determine what damage, if any, is present. We will provide you with detailed documentation, including pictures and cost estimates.
File your Claim. Once you have the information necessary, contact your insurance company to file your claim. The documentation from our inspection will help support that claim.
Adjuster. The insurance company will send out an adjuster to view the damage first-hand. If appropriate, we will meet with the adjuster, carefully pointing out all areas of damage to ensure nothing is overlooked.
Approval. Once the claim is approved, we can schedule the appropriate solution and start working on resolving your roof damage.
Completion. No job is finished until everything is cleaned up. When we leave, the only evidence of our work is the beautiful roof left behind!
Call Us Today
Do not allow the complexities in the insurance claim process to prevent you from getting your roof repaired. The Louisville Top Choice Roofing team in St. Matthews, KY, will be your trusted partner from day one, helping you with our insurance claims assistance. Call us today at 502-681-7686 to schedule a consultation with our experts. See for yourself why so many business owners turn to us.