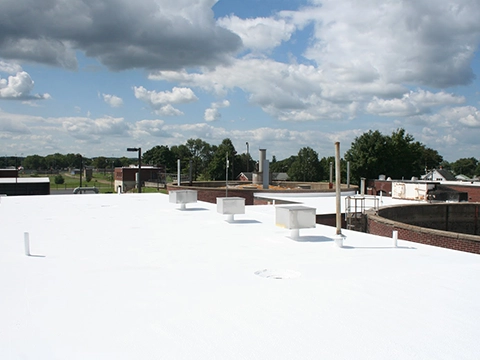 Single-ply membrane rolled across your existing roofing system, eliminating tear-off costs. Seams are heat-welded to virtually eliminate leak development. Reflective nature saves on energy costs. Great protection from fire or chemical damage.
TPO is durable, long-lasting single-ply membrane roofing system. Known for durability and tear resistance, it is applied over your existing roofing system. Great option for flat or low-slope roofing and easily restored as needed.
Also known as "rubber roofing". Historically black, it is now available in white for improved reflectivity and cooler roof surfaces. EPDM is best known for being cost-effective, durable, long-lasting and 100% recyclable, increasing environmental friendliness.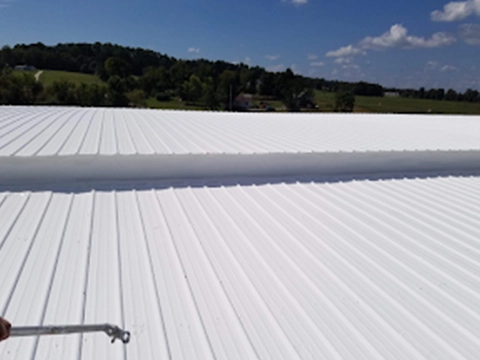 The "Superman" of commercial roofing systems, metal has a lifespan exceeding 50+ years when properly maintained. Strong and durable, metal is also appreciated for its aesthetic appeal and versatile nature. Easily restored when needed.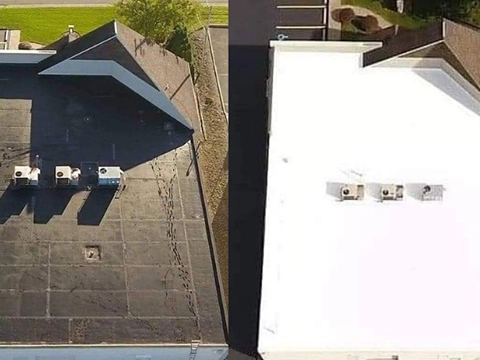 Liquid is rolled or sprayed across the existing roofing system, including protrusions and flashings. As liquid dries into a solid, it forms a seamless, monolithic layer of waterproof protection across the entire surface. No seams = no leaks.
Originally 2 separate liquids, as the 2 are mixed during the application process, an exothermic chemical reaction causes foam to develop. Expanding up to 30% in volume, the foam seeps into cracks and imperfections, sealing them tight.