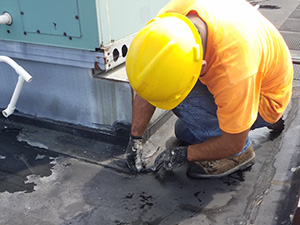 When it comes to your commercial property, roofing emergencies can seem daunting. Here at Louisville Top Choice Roofing in Jeffersonville, KY, we understand the importance of a reliable and secure roof on your building. That is why we offer innovative and efficient emergency roof repair services. We'll help ensure the safety and longevity of your commercial building. Call us today at 502-681-7686 to get started!
Quick Response Times
In an emergency, every second counts. Our dedicated team is ready to spring into action when faced with an urgent need. Thanks to our swift response times and extensive experience, we will quickly assess the situation and develop a customized repair plan to address the issue effectively.
Tailored Solutions
No two commercial roofs are the same, which is why we take a personalized approach to every project. Our team of highly skilled professionals has a deep understanding of various roofing materials and designs, allowing us to provide tailored solutions that fit the unique needs of your building. We have expertise with a range of roofing systems, from flat roofs to metal roofs to shingle roofs. You can trust us!
Unparalleled Quality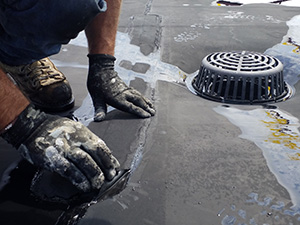 We believe in delivering top-notch results with our emergency roof repair services. We have the ideal combination of exceptional craftsmanship and top-of-the-line materials sourced from trusted suppliers. By using high-quality materials, we ensure that your commercial roof is repaired promptly and able to last for many more years.
Protect Your Investment
Your commercial property is a valuable investment, and our goal is to help you protect it. By addressing roof emergencies swiftly, we prevent further damage, minimize disruption to your business operations, and save you money in the future. We take pride in helping you protect your investment! Discover for yourself why so many across the state choose us.
Contact Us
If you are facing a roofing emergency, the trusted crew at Louisville Top Choice Roofing in Jeffersonville, KY, is here to provide the fresh and innovative solutions you need. Our dedicated team is committed to delivering prompt, reliable, and high-quality emergency roof repairs. Contact us today at 502-681-7686 for all your repair needs. We are ready to help!