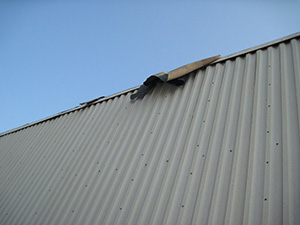 Are you concerned about the condition of your roof? Do you suspect it may have sustained damage? If so, don't worry! The team at Louisville Top Choice Roofing in Jeffersonville, KY, is here to provide the reliable solutions you need. We understand the importance of a secure and weather-resistant roof, as it protects your building and gives you peace of mind. With our expertise, unwavering commitment to quality, and focus on customer satisfaction, we proudly stand as your trusted partner in repairing your damaged roof. Call us today at 502-681-7686 to experience our excellent solutions!
Unmatched Expertise
We take pride in our unmatched expertise when it comes to repairing damaged roofs. We know that a damaged roof can lead to many problems, from leaks and water damage to compromised structural integrity. Our highly skilled professionals are trained to assess and address all types of roof damage, whether it's missing shingles, cracked tiles, or a deteriorating roof structure. Rest assured that with our experience and attention to detail, your roof will be in capable hands.
Shelter from the Storm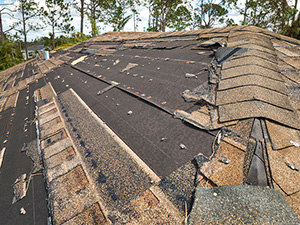 You rely on your building to protect you, and a damaged roof can shatter that feeling of security. We understand the urgency of restoring your roof's functionality and protecting your building and those inside from the elements. That's why we provide prompt and efficient roof repair services that prioritize your safety and comfort. From storm damage to age-related wear and tear, we have the knowledge and resources to identify the underlying issues and implement effective solutions that stand the test of time.
Personalized Solutions
Our team believes in offering customized solutions tailored to the unique needs of each customer. We take the time to thoroughly assess the extent of the roof damage, discussing your concerns and addressing any questions you may have. Our team will provide transparent and detailed recommendations for repairs, ensuring that you are fully informed and confident in the proposed solutions. With our commitment to using top-quality materials and employing industry-leading techniques, you can trust that our repairs will deliver lasting results that exceed your expectations.
Call Us Today
If you are worried about your damaged roof, then contact the team at Louisville Top Choice Roofing in Jeffersonville, KY. We are your go-to choice for all your repair needs. With our unmatched expertise, dedication to quality, and customer-centric approach, we are here to restore your peace of mind. Call us now at 502-681-7686 to get started!