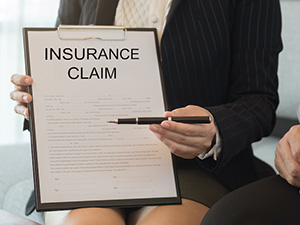 Dealing with roof damage can be overwhelming, but you don't have to face it alone! The team at Louisville Top Choice Roofing in Jeffersonville, KY, is here to provide insurance claims assistance, making the entire process as smooth and stress-free as possible. With our expertise in handling insurance claims and our commitment to providing top-quality roofing services, we are your trusted partner. Call us today at 502-681-7686, and let us help you receive the money you deserve!
Understanding the Insurance Claims Process
Filing an insurance claim for roof damage can be daunting, but rest assured, we are here to help! We understand the intricacies of insurance policies and the requirements for a successful claim. Our knowledgeable team will assist you in assessing the extent of the damage, documenting the necessary evidence, and preparing a comprehensive claim submission. We'll work closely with your insurance company to protect your rights, ensuring you receive the compensation you deserve to restore your roof.
Maximizing Your Claim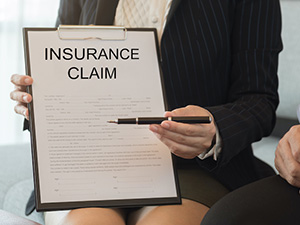 Our goal is to help you maximize your insurance claim so that you can get the repairs your roof needs without unnecessary financial burden. We will thoroughly inspect your roof, identifying all areas of damage that should be included in your claim. Our experienced team will work diligently to document the evidence needed to support your claim, including photographs, detailed reports, and expert assessments. With our attention to detail and expertise in working with insurance companies, we will advocate on your behalf to ensure a fair and just settlement.
Quality Repairs and Customer Satisfaction
In addition to assisting with the insurance claim process, we are dedicated to providing top-quality roofing repairs that exceed your expectations. Once your claim is approved, our skilled team of professionals will restore your roof with precision and attention to detail. We use high-quality materials and industry-leading techniques to ensure your roof will last. Our commitment to customer satisfaction means we will do everything we can to exceed your expectations.
Call Us Today
Don't let the complexities of the insurance claim process prevent you from getting the roof repairs you need. The team at Louisville Top Choice Roofing in Jeffersonville, KY, is your trusted partner. Call us today at 502-681-7686 to schedule your consultation! See for yourself why so many in the region trust us.