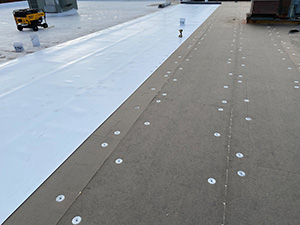 Having a single-ply roof is great, however there will come a time when you will need to have a replacement done. Do not let just anyone handle this important task for you. Louisville Top Choice Roofing is the prominent option in Louisville, KY. When you are ready to face the monster that a single ply roof replacement can be, call us (502) 681-7686 and we will show you why we are the first choice here.
Inspections
With anything your roof needs we will first inspect your roof to ensure that what you have asked for is in fact what your roof needs. An inspection lets us look at your roof with knowledge in our eyes that can catch things that yours are not set up to locate or what another company has missed. We have been known to offer a different solution than full replacement. Sometimes all your roof needs is a restoration instead of a replacement. However, when it is time to replace your roof we will tell you with honesty and respectfully. Thorough inspections are important to the health of your roof.
Single Ply Roof Replacement Services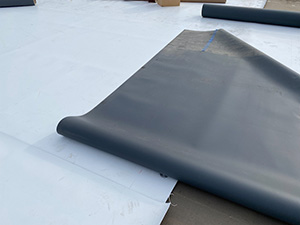 Although we understand that needing a replacement is stressful, we also look at it as an opportunity for us to use new materials that are much stronger and have higher energy efficiency than the ones in the past. This gives you an opportunity to change things you do not like about your roof. As well as new ways to better what you have.
We make every effort to keep you up and functioning in business during the process. And while you have the final say on materials used we will offer advice to help achieve your goals with the roof. We know what is best for buildings in various locations and how each single-ply system will affect your building, however, we also know that it is your building, and you have to love the way your roof looks and functions at the end of the day.
Call Today!
Allow us the opportunity to show you why we are the best in Louisville, KY, and we guarantee your single-ply replacement will get the attention it needs, and you deserve. Here at Louisville Top Choice Roofing, we excel at replacements, but we also know how to repair, restore, and maintain your roof's needs. Call us today (502) 681-7686.