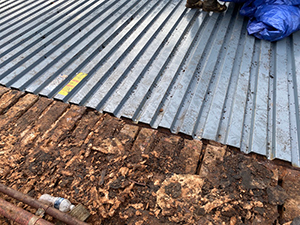 Metal roofing systems have become increasingly popular due to their durability, the minimal maintenance cost, as well as longevity, all of which appeal to commercial building owners. However, metal roofing services are essential in ensuring the safety of everyone involved and a healthy environment. As one of the leading commercial roofing companies, Louisville Top Choice Roofing, in St. Matthews, KY, we recognize the importance of properly caring for your metal roof. To learn more, call our team of experts today at (502) 681-7686!
Energy Efficiency
In addition to energy efficiency, metal roofs offer several additional benefits in the safety and health areas. Metal roofs reflect sunlight and heat away from your building, naturally reducing the strain on your HVAC system and lowering energy costs. Roof coatings and sealants will further enhance the energy efficiency of your building.
Professional Metal Roofing Services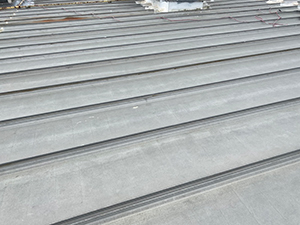 For you to maximize the return on your metal roof investment, you must ensure it receives the care it deserves. Failing to do so can only result in less than stellar performance.
Though tough, your metal roofing system will occasionally need repair. This isn't a matter to delay! When you see evidence of leak development, such as rust, call immediately so we can address the problem before it worsens.
For more extensive damage, consider a metal roof restoration. This innovative system eliminates leaks by adding a waterproof coating across the entire surface. Not only are leaks sealed, but the system also inhibits rust development in the future. Other key benefits are improved energy efficiency, longer lifespan, and a renewable warranty!
Your metal roof also benefits from regular inspections and preventative maintenance. By catching those small problems early, less expensive solutions like repairs or restorations are more likely to be appropriate. If damage goes unchecked, it will spread and can lead to the need for a full roof replacement.
Contact Us Today
High-quality metal roofing services are an essential aspect of maintaining your metal roof and maximizing the return on your investment. As one of St. Matthews, KY's most renowned roofing contractors, Louisville Top Choice Roofing is committed to providing top-notch metal roofing services to all commercial building owners. Contact us today at (502) 681-7686 to learn more about our services.