Every part of your building will need repairs at one point or another. This includes your roof as well. Therefore, you need to partner with a trusted contractor who can provide top-notch commercial roof repair services. If you are in Prospect, KY, the team at Louisville Top Choice Roofing can help. Call us at 502-681-7686 to find out more!
Signs You Need Repairs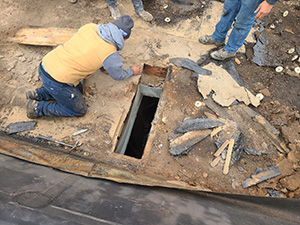 There are a few warning signs which show that your roof needs repairs. If you notice any of the following, you should contact our team immediately:
Leaks from the ceiling or walls
Pools of water forming on your roof
Discolored or peeling paint
Missing or damaged shingles, including curved, cracked, or blistering shingles
Sagging, drooping, or uneven areas on your roof
Rapid increase in energy costs
Growth of mold, moss, or algae on your roof
A roof that is aging or has passed its expected lifespan
Even if you're unsure of any of the above, it is always best to contact a professional team to ensure the situation does not worsen.
Benefits of Repairs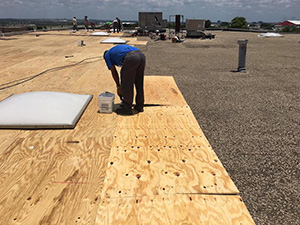 It is best to regularly schedule maintenance and repairs for your roof. Here are some of the reasons why:
Extended Lifespan: How long your roof lasts depends on how well you maintain it. This means that you should regularly maintain and repair it. The better you care for your roof, the longer it will last!
Reduced Costs: If your roof does not receive the repairs it needs, it may sustain severe damage. If these issues worsen, then repairs may not be effective anymore. In this situation, you may need a complete replacement. Therefore, scheduling regular maintenance will help you avoid a costly replacement.
Increased Property Value: A well-maintained and repaired roof enhances the value of your property. It contributes to the overall visual appeal and attractiveness of your building. Potential buyers or tenants are more likely to be interested in a property with a sound roof, increasing its market value.
Reach Out to Us
Finding the right company for your commercial roof repair project can be a bit tricky. However, if you're in Prospect, KY, the choice is easy! The talented team at Louisville Top Choice Roofing is ready to help you. To get started, or to request more information, call us today at 502-681-7686!