Are you tired of watching your metal roof lose its shine and durability? Look no further! The team at Louisville Top Choice Roofing in Prospect, KY, is here to provide top-notch metal roof restoration services that will enhance the appearance of your building and increase your roof's lifespan. Call us today at 502-681-7686 to embark on your journey!
Benefits of Restoration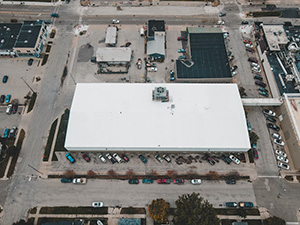 Metal roofing is renowned for its longevity and strength. However, over time, your metal roof can succumb to rust, corrosion, and wear and tear due to exposure to harsh weather conditions. Instead of opting for a costly replacement, consider our metal roof restoration services.
Our Metal Roof Restoration Services
Thorough Inspection: The first step in our restoration process is a comprehensive roof inspection. We identify areas that need attention, such as rust spots, loose screws, or damaged panels. This inspection allows us to develop a tailored restoration plan.
Rust Treatment: Rust is a common issue for metal roofs, especially in areas with high humidity. Our team uses advanced rust treatment techniques to remove existing rust and prevent further corrosion. We make sure your roof is free of any rust-related issues.
Repairs and Replacements: Our experts are skilled in repairing and replacing damaged metal panels. We use high-quality materials that match your existing roof's design and color, ensuring a seamless look.
Coating Application: To provide long-lasting protection, we apply a specialized metal roof coating. This coating acts as a barrier against UV rays, moisture, and temperature fluctuations, ensuring your roof's durability for years to come.
Why Choose Us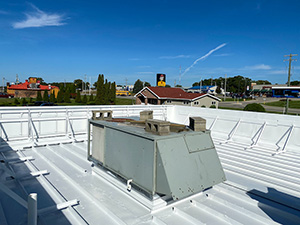 We take pride in offering top-notch metal roof restoration services. Here's why you should choose us:
Experienced Team: Our skilled professionals have years of experience restoring metal roofs, ensuring quality workmanship.
Quality Materials: We use only the best materials to ensure your roof's longevity and appearance.
Customer Satisfaction: We prioritize your satisfaction and ensure that every step of the restoration process meets your expectations.
Affordable Pricing: Our competitive pricing makes a metal roof restoration an accessible option for building owners in the region.
Call Us Now
If you think you could benefit from metal roof restoration services, then the crew at Louisville Top Choice Roofing in Prospect, KY, is here to help. We can transform your roof's appearance, improve its functionality, and add value to your property. Call us today at 502-681-7686 to get started!