If you're searching for an exceptional spray foam roofing contractor in Prospect, KY, then the team at Louisville Top Choice Roofing is the right choice for you. With our dedication to excellence and a crew of experienced professionals, we proudly offer the finest spray foam roofing services available. Are you ready to experience roofing innovation? Contact us at 502-681-7686 and discover why we are the leading choice in the region.
Why We Shine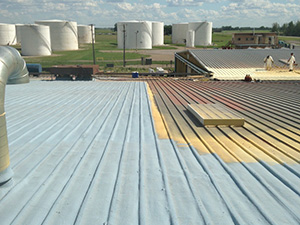 When it comes to modern roofing solutions, we understand the importance of delivering the very best. Here's why our crew stands out:
Expertise You Can Trust: Our seasoned professionals bring a wealth of experience to every job, ensuring your spray foam roofing project is executed with precision and skill.
Tailored Solutions: We acknowledge that each roofing project has unique needs. That's why we customize our services to your specific situation, guaranteeing a perfect solution for your property.
Uncompromising Quality: Quality is the cornerstone of our work. We use premium spray foam materials to ensure your roof's longevity, energy efficiency, and overall performance.
Comprehensive Services: From spray foam roofing application to repairs and maintenance, our comprehensive range of services addresses all your needs.
Our Range of Services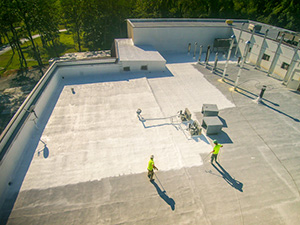 We take pride in offering a comprehensive array of spray foam roofing services tailored to your needs:
Installation: You can trust us to expertly install spray foam roofing that not only provides a durable barrier but also improves insulation, helping you save money on energy costs.
Repairs: Our skilled team is adept at promptly addressing any issues with your spray foam roofing, ensuring your roof protects your property.
Maintenance and Inspections: Regular maintenance is crucial to prolonging the lifespan of your spray foam roof. Our meticulous inspections and proactive measures maintain its integrity.
Experience the Advantage
Choosing our crew for your spray foam roofing needs means choosing a partnership built on trust, quality, and customer satisfaction. Here's what sets us apart:
Clear Communication: We believe in transparency. We ensure you're informed at every stage of the project, making the experience smooth and stress-free.
Timely Completion: We value your time. Our streamlined work process guarantees that your project is completed within the agreed timeframe.
Call Us Now
The team at Louisville Top Choice Roofing in Prospect, KY, stands out among other contractors in the region. Contact us today at 502-681-7686 to explore our excellent services! We are committed to delivering roofing solutions that exceed your expectations.