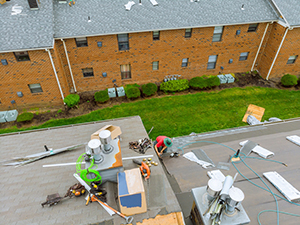 Your roof could need repairs, but if you do not have the right company to handle this project, you could end up needing an entirely new roof. Is your home in Louisville, KY? Then, let the roofing experts at Louisville Top Choice Roofing manage your roofing repairs. We have the experience to back our repairs and any other work we do for you. Contact our office by calling (502) 681-7686.
Flawless Repairs
We take great pride when we are asked where the repairs are that we made. This means we did such a great job that it does not look like repairs were made. We know that quality repairs start with high-quality materials. This is why we have an excellent work relationship with the manufacturers in our area. The next step in flawless repairs is knowledge. As a company, we have been managing roofing services for a few years but have decades of experience in the roofing industry. Another essential part is a good inspection of your roof. Without this, we cannot ensure that the repairs we do will hold.
The Inspection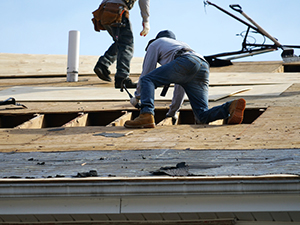 Your roof should be inspected at least twice a year. However, before we do any work on your roof, we do a thorough inspection of all aspects of your roof. This ensures we know all the problems your roof is currently facing, as well as areas that have the potential to become problematic in the future. Our goal is not simply to fix that which is already broken but also to prevent issues in the future. This saves you time and money, as you will not need to call us back soon. We know there are companies out there that only handle roof inspections. However, we would rather conduct our own inspection to ensure the information we give you is completely accurate. With our inspection, we can ensure you are getting the service your roof needs.
Contact Us
Is your home in need of roofing repairs? If so, you want this handled by a reputable roofing company that only has your best interest at heart. If your building is in or near Louisville, KY, then you can be sure our crew at Louisville Top Choice Roofing would be the best choice to contact. Call us at (502) 681-7686 if your roof needs to be repaired. The longer you wait, the more it will end up costing you.