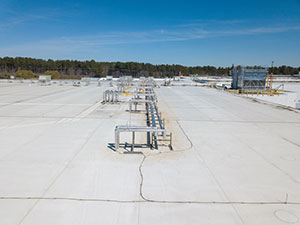 As a building owner, your commercial roof is essential for your safety and comfort. No matter what industry you are in, you need a sturdy and durable roof that can withstand harsh weather conditions. At Louisville Top Choice Roofing in Louisville, KY, we provide expert commercial roofing services tailored to meet the needs of every building owner. Call us today at 502-681-7686 for more information!
Our team of experienced roofing professionals understands that each building owner faces unique challenges. This is why we never follow a one-size-fits-all approach. We tailor our solutions to your specific needs. No matter what industry you are in, we have the expertise, tools, and knowledge necessary to ensure your commercial roof performs optimally.
Services We Offer
Building owners in the retail industry need an aesthetically pleasing roof that reflects their brand and attracts customers. Our experts can install a variety of commercial roofs that combine durability and beauty, such as TPO, EPDM, and metal roofing. We also offer specialized solutions, like green roofs or solar roofs, that can help you reduce energy costs and create a sustainable reputation for your business.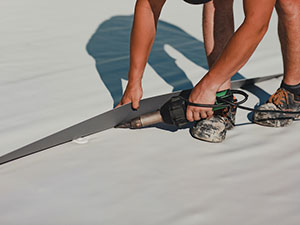 For building owners in the hospitality industry, we understand that your roof needs to provide maximum comfort and safety for your guests. With our team, you can prevent leaks, improve insulation, and reduce noise pollution, ensuring that your guests enjoy a pleasant and stress-free experience. We can also install skylights, roof decks, and other features that enhance the ambiance and functionality of your property.
For those in the manufacturing industry, we understand that your needs may be different. Your roof needs to withstand harsh weather conditions, foot traffic, and heavy equipment. We offer an array of durable and reliable roofing solutions, such as PVC or modified bitumen, that are resistant to chemical spills, high temperatures, and other hazards. Our team can also proactively ensure your roof's safety and conduct regular inspections and maintenance to identify issues in a timely manner.
Contact Us
The team at Louisville Top Choice Roofing is committed to providing excellent commercial roofing services to those in Louisville, KY. We use the latest technologies and materials to ensure your roof is safe, functional, and durable. Call us today at 502-681-7686 to learn more about our expert solutions!