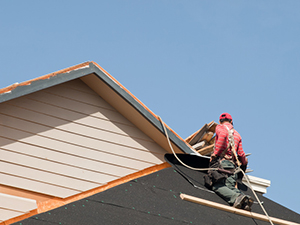 Your commercial roof plays a critical role in protecting your building and your business from the harsh external climate. It also plays a significant role in how the public perceives your business. Unfortunately, our roofs sustain damage frequently when there are storms with strong winds. If your roof is damaged or leaking, you must take immediate action. You need emergency roof repair services to prevent further damage while protecting your property. If your business is in St. Matthews, KY, you should contact the roofing experts at Louisville Top Choice Roofing. Call us today at (502) 681-7686, and we will happily answer any questions you may have!
Delaying Emergency Roof Repair Services
Delaying repairs, even for a fleeting time, can lead to a larger, even more expensive problem. Water damage will weaken the structure of your building, lead to mold growth, and impact your roof's insulation. Furthermore, the longer you wait, the quicker your roof will deteriorate. This means the repairs will be more extensive, impacting your business operations and revenue.
Immediately upon identifying evidence of roof damage or leaks, you need to call our professional team. Our experienced contractors have many years of commercial/industrial roof damage experience, and we can quickly assess the situation, determine the extent of the damage, and provide a cost-effective solution.
Preventive Measures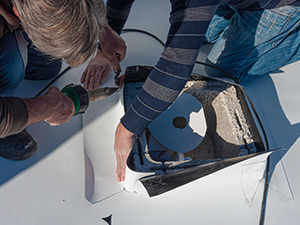 In most cases, an emergency roof repair is necessary to prevent further damage to your property and maintain its integrity. We use specialized tools and techniques to restore your roof's functionality quickly, whether by repairing leaks, replacing missing shingles, patching holes, or replacing your entire roof. Our goal is to have your roof last as long as possible.
We understand that emergency roof repairs can be stressful and inconvenient for you. They are time-consuming and disrupt your business operations. This is why we offer 24/7 emergency roof repair services to ensure your property is always protected. Our experts are always available to respond to your needs promptly!
Contact Us Today
If your roof has sustained damage, we do not want you to wait to get the damage addressed. Our team at Louisville Top Choice Roofing in St. Matthews, KY, is available to inspect your roof and conduct the emergency repair services you need. Our experts have decades of experience in handling emergency roofing issues and are always eager to help our customers. Call us today at (502) 681-7686! We are committed to providing affordable, high-quality solutions you and your commercial building deserve.